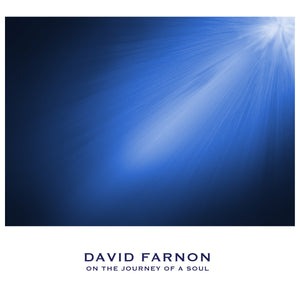 On the Journey of a Soul has been composed for string orchestra, soprano and percussion and was released in 2019.
To listen follow the link here.
Please note: Suitable for intermediate level. This title is available for digital download only/print at home.

Price is per 1 set. Photocopying or duplicating the music above the permitted quantity in any format is strictly prohibited.
Composer's Note:
On the Journey of a Soul is written for string orchestra and solo soprano, with a tam tam and some distant rumbles from an orchestral bass drum. There are three variations of a theme. The first, just strings, quiet, intense and in a minor key leads to the second, where a solo violin floats above and the soprano ascends gently on sustained, wordless sounds. The third reiterates the opening, but this time building steadily whilst at the same time changing to a major key and becoming more complex and powerful until, at its zenith, there is calm, repose, peace, underscored softly by four solo instruments. The journey is at an end.
Educational Discount:
If you would like to purchase this title for educational purposes or require more than 10 copies, please get in touch at store@chromiummusic.com.
We will be happy to discuss educational and multicopy discounts.